Workshop KEYNOTE Speakers
Richard is Head of Behavioural Science in the Emergency Response Department at Public Health England (PHE). He has conducted rapid research during public health emergencies, gauged public and professional responses to the 2005 London bombings, polonium 210 incident, major flooding events in the UK, the 2009-10 influenza pandemic and most recently the Ebola outbreak in West Africa.
Conor is Head of Validation / Product Lifecycle Management for Pharma Supply at GSK. He is responsible for Process and Cleaning validation standards definition and implementation in Global Pharma Supply – primary manufacturing, drug product formulation, biopharm, steriles and emerging market supply.
Peter is Professor of Chemical Engineering at the School of Chemical Engineering, University of Birmingham. His main research interest is in the hygienic design of food processes, food structure development and food manufacture. The aim of his research is to apply the principles of chemical engineering to the problems of the food industry.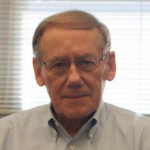 Dennis is the Dale A. Seiberling Dairy and Food Engineering Professor at the Department of Food Science and Technology, Ohio State University. He is involved in teaching and research with a focus on sustainability of the food system.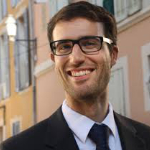 Julien is Senior Lecturer at the Department of Mathematics, University of Manchester. His research interests are in the area of fluid mechanics. He specializes in the mathematical modelling of cleaning and decontamination problems on surfaces.
Luís is Emeritus Professor at the Laboratory for Process Engineering, Environment, Biotechnology and Energy, Faculty of Engineering, University of Porto. His major research interests are in biofilm engineering, heat exchanger fouling and biological reactors for wastewater treatment.